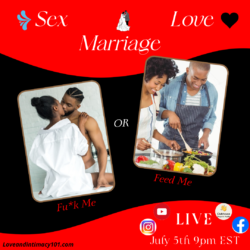 You want to be Fed or Fu*ked
In my career, I have worked with an array of amazing couples. While they are very different, and come from different backgrounds, their need for support shares a common theme.
COMMUNICATION
One of the things that I love about what I do is the ability to share new and different perspectives, along with effective communication tools. Creating easy to use, and navigate, avenues have been beneficial to my past, current and future clients. Talking about the things that we want to avoid most can be a game changer in your relationship, and having the tools to do it, takes to a new level!