Are you ready to be Sexucated and Intimicized with Coach Kay?
Let me start with the basics. What is Sexucated and how does one get Intimicized?
Both Sexucated and Intimicized are the ways that I describe the process of sharing knowledge, providing resources, and supporting you on your sex and intimacy journey. When you are Sexucated, you are able to enter into sexual experiences On Purpose and with a confident knowledge that allows for maximum pleasure. Sexucation gives you an openness to being positive about yourself, and/or partner through sexual experiences. Being Intimicized gives you an emergence of deeper connection with yourself and/or your partner(s) for a balanced mental process that can lead to more fulfilling intimate related experiences.
Love & Intimacy 101, LLC was created out of the need for support with basic love and intimacy among young women and men that did not receive full transparency on the topic growing up. We are an all-inclusive coaching practice dedicated to the growth and development of genuine relationships through sex, love, and intimacy. So if you are here and have read this far, I thank you for taking the first step to building a firm foundation of self that can lead you towards full sexual and intimate freedoms and fulfilment! But let me be clear, this is not all about the physical act of sex!
Love & Intimacy 101, LLC works by empowering, encouraging, and guiding you through intimacy building with yourself, that translates to building intimacy with others. Through confidence building, boundary setting and transparent communication, your time with Coach Kay will result in you showing up for yourself, and in your relationship(s), on YOUR terms. As you explore the website further you will learn more about the brains behind the business, Coach Kay, and how she has created fun, exciting and unique ways of learning and exploring. So don't stop here!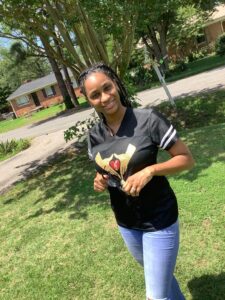 Love & Intimacy 101, LLC operates in two capacities, based on the skill and knowledge of Coach Kay. She provides support through Life coaching as well as Sex & Intimacy coaching. Read a little further on the site to discover which path is just right for your healing and growth journey.
The purpose of Love and Intimacy 101, LLC is to provide an open, safe, inclusive and transparent environment for individuals and couples to receive structured support. As a Life Coach, Certified Clinical Sexologist, and Sound Healer, Coach Kay has completed trainings that includes the history and origin of sex, the biology of human sexuality, the meaning of intimacy, paths of personal growth, modes of healing and the list goes on!  Understanding the importance of the knowledge cycle, Coach Kay attends and hosts a number of personal growth and sexuality related trainings/courses on a regular basis. This allows Love & Intimacy 101, LLC to bring you the most up to date information and support available.
The mission of Love and Intimacy 101, LLC is to provide Sexucation that urges you to dig deeper within, to organically build intimacy, and trust in yourself. It is this trust that opens the door to trusting your partner(s), and that is the point where you become Intimicized.
Coach Kay guides you in being comfortable about yourself, your sexuality, having open intimate and sexuality related conversations, having non-anxiety driven boundary conversations, and other areas as requested. With each coaching session you will have a better understanding about intimacy and your sexuality as it relates to how it plays into all areas of your life. You will begin to be open and available to yourself in ways that you used to for other people. You will no longer pour from an empty cup!
Schedule your initial session today and be on your way to intimate and sexual freedom!
Let's get started!
Learn more and begin your journey here